Design Network North #digitalnews #creativenews #digitaleventsnortheast @DesignNetNorth
Member News

Calling all creative & digital companies - exhibit at Bring It On 2018
We are looking for creative and digital companies to exhibit at the biggest celebration of Engineering in the North East, taking place on 3rd and 4th October at the Beacon of Light, Sunderland.
The event aims to inspire, educate and motivate young people aged 9-14 to explore engineering as their future career.

After the success of 2018 so far, Jigsaw Business Group are continuing to expand with two new additions to the UK team.
Jigsaw Business Group expand as they land major UK contracts

Brand consultancy invests £100,000 in 19th century mill transformation
Strategic brand consultancy The Engine Room is midway through a £100,000 plus project to transform a 19th century mill and former piggery, into its new HQ.
Do you need a digital detox? Blog by Urban River
The digital revolution has been an undoubted success but the online world has become very crowded. How do you sort the wheat from the chafe and ensure your time is spent wisely?

Training for mentors available ahead of new academic year
RTC have pulled together four highly valuable training sessions for current and potential mentors to attend and benefit from, ahead of the Regional Mentoring programme returning again in October.

As a new UK beauty brand, nuddy asked Newcastle design agency stop. to help them come up with a brand identity that would make a big splash this July with the launch of their all natural eco-friendly soaps.Design agency Stop. makes bar soap cool again through branding
Upcoming Events
Friday 14th September | 08:30 - 11:30 | NDC Gateshead | NE8 3DF
100th Rise & Design: Designing a Better Business
BOOK HERE
Rise & Design: Emerging Technologies
Friday 12th October | PROTO: The Emerging Technology Centre | NE8 3DF
Northern Clothing and Textile Network event: confirmed speaker - Nigel Cabourne
Friday 19th October | 09:00 - 12:00 | NDC Gateshead | NE8 3DF
BOOK HERE
Design NOW!
Friday 26th October | NDC | Gateshead | NE8 3DF
Metal X launch event with GoPring3D
4th - 6th September | Free | GoPrint3D HQ | Ripon | North Yorkshire
BOOK HERE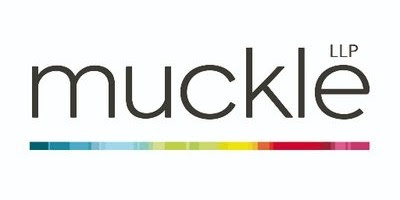 Muckle LLP Empolyment Roadshows
September - October 2018
2-Day Digital Transformation Workshop
10th - 11th September | RTC North | Sunderland | SR5 3XB
Copyright © 2018 Design Network North
---
Article by Julie Sharpe, written on 03 Sep 2018